Why Is AnxiClear™ The #1 Choice for Anxiety Relief?
Read this important information below to discover how AnxiClear™ can eliminate your anxiety suffering, once and for all.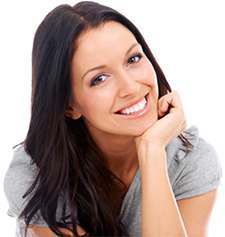 AnxiClear™ is known as the ultimate, 100% natural relief for anxiety today. Thousands of our customers are thrilled at how they haven't suffered with anxiety since taking AnxiClear™. In fact, they're so happy that they told us they'll never buy any of the 'cheap chemical-based alternatives' ever again. Here's why:
You see, most anxiety supplements contain only a few key ingredients important for relieving anxiety and prevention. Which is why the 'chemical based alternatives' everyone buys in pharmacies might relieve your anxiety for a few moments, but those panic attacks and feelings of worry will always come back. Isn't it time you had total relief that's 100% natural?
Most anxiety alternatives have less than top-notch purity, and are packaged in an improper dose. Only AnxiClear™ has it all. AnxiClear™ was developed to adhere to the strictest quality standards and contain more bioavailability and effective ingredients than any other product, hands down. Which is why people are calling it the 'Ultimate Anxiety Relief'.
AnxiClear's™ offers a dual-action, separate, day and night time proprietary formula utilizing extensively researched ingredients that are at the top of their respective health goals in terms of quality standards, scientific research, and purity. We recommend comparing the ingredients in AnxiClear™with the competition. We are confident that you will not find a better supplement for anxiety on the market.
AnxiClear™ Follows the Highest Quality Standards

AnxiClear™ contains clinically tested ingredients that meet the strength and purity guidelines of the USP/NF (United States Pharmacopeia–National Formulary) . AnxiClear™ is manufactured in the United States in an FDA registered laboratory that exceeds industry standards. Our manufacturing facility is GMP-certified and abides by the strictest FDA recommendations.
AnxiClear™ is the Best Anxiety Supplement on the Market
Feel Calm and Peaceful Day and Night
Get the relief you need during the day and restfulness at night
Supports a Positive Outlook
Helps to feel confident, comfortable and secure
All Natural, Safe Formulation
No side effects or risks associated with prescription drugs
Meets United States Pharmacopeia quality standards
Conforms to the tested ingredient grade strength and purity of USP/NF
100% Risk-Free Results
Feel confident and secure with our 100% money back guarantee
AnxiClear™ is Formulated to Restore Calm and Balance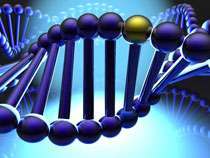 AnxiClear™ is scientifically formulated based on actual researched studies. AnxiClear™ is the most effective natural anti-anxiety product on the market because we handpicked each and every ingredient based on clinical data. AnxiClear™ is fast and effective implementing only the safest all natural ingredients with no known side effects
Do you want to restore calm back into your life? Feel confident in your decision to try AnxiClear™. We invite you to compare our ingredients to others on the market. Allow AnxiClear to help you in your fight to rid yourself of anxiety and put peace and tranquility back into your life.
If you are going to do just one thing to combat your anxiety, this is it! And with a 100% money back guarantee you have nothing to lose but your stress and anxiety.
AnxiClear™ stands above other solutions by attacking the problem at it's root. AnxiClear™ is a painless, risk-free alternative to prescription drugs and the many negative side effects they're known for. It's a unique, maximum strength, proprietary blend of ingredients that is specially formulated to target anxiety, relieve stress and prevent associated symptoms to restore calm and balance in your life.
AnxiClear™ is Recommended by Doctors and Medical Scientists:
What Do AnxiClear's™ Customers Have to Say?
All testimonials reflect the range of typical results that our customers experience.
Comment by: Jonjo F.
I have tried every medication out there for PTSD. I came back from service abroad a changed man - the things I saw will affect me for life. I suffered chronic panic attacks almost daily to the point that I was unable to function well at all. It was horrendous. My family have been supportive as have the army, but, at the end of the day I felt that I needed to take back control of my life. So, I made some major changes in my diet, exercise and I began therapy. All helped but I felt I needed an extra boost - enter AnxiClear™. All the ingredients in the their formula are spot on for dealing with anxiety/stress and the fact they offer separate day and night time formula's made total sense. I bought a years supply cos I was so confident it would work. And it does. I have managed to turn my life around. When I say it's been a lifesaver, I mean every word! Thanks AnxiClear™.
Comment by: Trey C.
I have suffered with anxiety for as long as I can remember. I was bullied at school, badly, and it left its mark. I suffered all the classic symptoms - sweating, shaking in socially challenging situations, not being able to sleep and at times I would stutter. My mom found me AnxiClear™ and I have been taking it for around 6 months now. I have to say, I feel so much better. I even got myself a new job which before I wouldn't even have thought was possible. I take each day a step at a time, because I am afraid to fall back into how it used to be but for now I am enjoying, very much, my new found freedom without the cloud of anxiety hanging over me.
Comment by: Jodi T.
This supplement has drastically changed my life. I was always so stressed before, shouting at my kids, arguing with people at work just generally on the edge most of the time. I would worry about how I was behaving which led to more stress. My doctor wanted to prescribe anti-depressants - I did not want to be on those things for the rest of my life. I was so unhappy and just didn't know where to turn. I researched the net like crazy and discovered all the natural ingredients that would help anxiety and stress. Unbelievably, AnxiClear™ has most of them in it's formula - I didn't hesitate to buy a 3 month supply. After a week I felt the benefits. After my three month supply was almost out I realized that I was a totally different person - more confident, stable and calm. I know that this is the supplement for me. I ordered for the rest of the year. This is amazing stuff and I have had no side effects at all. Thanks AnxiClear™.
Comment by: Rachel H.
AnxiClear™ actually works. I have tried many many many supplements over the years, with little to no effect on dealing with my anxiety. AnxiClear™ Day and AnxiClear™ Night help me deal with my anxiety 24 hours a day and I think this is the difference. It helps me keep calm and confident during the day and sleep well at night so that I wake relaxed and rested. I love this product.
Comment by: Bob S.
This is truly amazing! It really, really works! It stopped my panic attacks within a week and has helped me get my life back on track. I'm finally living my life and it feels AMAZING!
Comment by: Danielle P.
I love the fact that it is all natural and that it has separate day/night formulas. This is so important cos what the body needs during the day is not the same as what it needs at night time. I feel so good taking this, best I've felt in years and although it is a monthly expense that isn't cheap, it is worth every dime. I feel so positive about my future. Thank you!
Comment by: Ruby K.
I've suffered with anxiety since my marriage broke down last year. At one point I wouldn't even leave the house, I worried about everything and I stopped eating. I was in a bad way. My friend stepped in and recommended AnxiClear™. After a month of taking it I can safely say that the difference has been significant. I'm getting my life back on track slowly slowly and I am smiling again.
Comment by: Miranda H.
I would like to write a recommendation for AnxiClear™. I bought this for my teenage daughter who suffers with terrible anxiety, especially with issues relating to school and new social environments. It's weird cos her Dad and I are very social but I guess we are all different. I would not agree to her taking anything that wasn't all natural (the family doctor recommended prescription medicine) to help her through this trying time. We are very happy with the results so far. The ingredients in AnxiClear™ are all natural and effective. It has definitely helped and she is almost back to her normal self. We will re-order for the rest of the year! This is the best product on the market and all natural!!
Comment by: Paulo C.
This has all the top quality ingredients for treating anxiety. Separate day/night formulas with all that you need to take back control of your life. What a difference this has had on my life! Five Stars.